My Story
I'm a simple Bangladeshi guy who loves to travel and work on the most difficult project.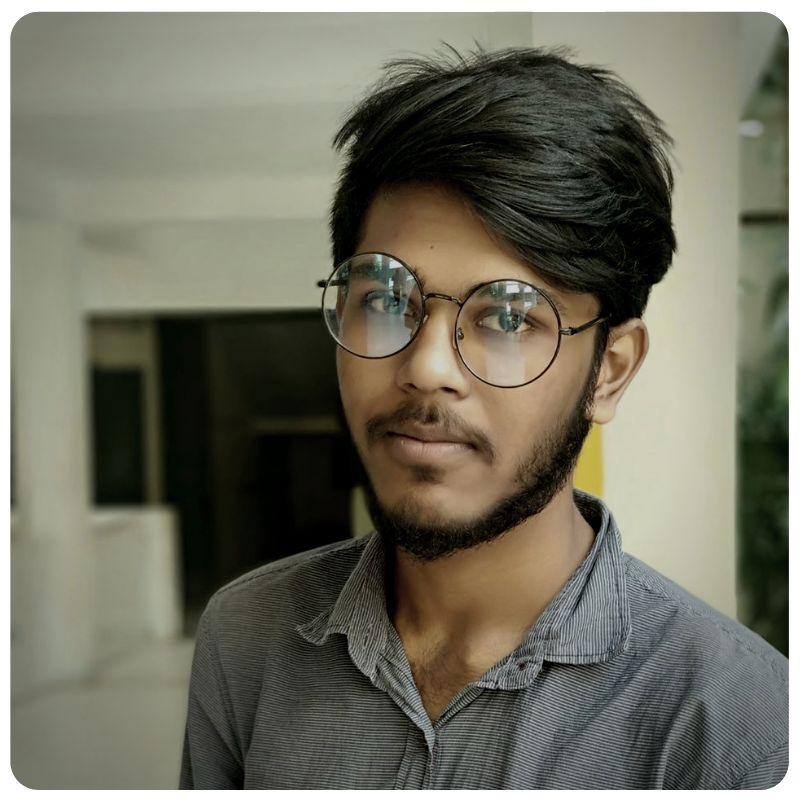 Who Is Mohmad Sojib?
Describe in one word "Your Next Link Builder"
My Goal
The dream is wanna be a great marketer and helps 1 billion people to make successful by the blessing "ALL MIGHTY ALLAH".
Why me?
Create links by using the 100% white-hat Link Building strategy that search engines love.
---
In 2013 for the 1st time, I hear about SEO from my best friend "Shib Modak Shuvo". He told me that, if I learn SEO then I will make lots of money.
At that time I was a class 9 student. And then I start researching more about it with my Nokia E66 Mobile Phone. And then I start approaching lots of people to help me to learn SEO. But no one helps me.
After that, Shib helps me and I build a music download website "Realbd. Mobi" and uploading lots of music.
After few days I earn 9 Taka BDT.
Oh man, I was so happy. I'm earning money.
But my family didn't support me. They took my mobile phone. And I can't continue it 💔
I was heartbroken.
After a few months, my SSC examinational knocking at my door. That time I start studying again and got 4.89 out of 5.00.
My family was too much disappointed with my result.
That's why in 2015 my family admit me "Sristy College of Tangail" as a residential hostel student.
But the college hostel administration is so much strict about using mobile or laptops. They can't allow me to use my mobile or laptop.
But sometimes I go cybercafes to learn SEO. But it was so risky for me.
I don't know how can I full fill my dream.
I was crying. 😥
After a few months, my 1st college examination is started. And I failed in math.
That I never imagine. I was broken. My roommate "Abir, Avijit, Foysal, Mayen" suggest me to talk with my parent.
Then I talk with my grandpa and explain why I fail in math.
He can understand my problems and brings me back to my home. Then I continue my studies happily. But it was too late, to take a preparation and get good marks in the HSC examination.
This time I meet with one of my favorite physics teacher "Foysal Ahmed", and he suggests me make a plan and start reading. And also some of my friends help me a lot namely, Faruk, Antik, Nahid, Robin. I learn lots of things from them.
In April 2017 start my HSC exam and got 5.00 in that exam.
This time my family was so happy. And then I coming to Dhaka (the Capital city of Bangladesh) and join the "UDVASH" university admission test coaching center.
I took prepared myself to get admission to a public university but I fail all admission test exams for personal reasons.
My all of friends admit to different public universities and I was failed.
My family member didn't talk with me my friends start ignoring me 🙂
I was so so frustrated and try to suicide. But I can't for my grandma and grandpa. I love them a lot.
But thanks to Rubel, Alim, and Faruk, Zahid they help me a lot to get rid of frustration.
and then my time is being…
With 100 BDT on 21st December 2017, professionally I started my career in SEO. Because I didn't have any money except this 100 taka.
And I brought 10 GB of internet data through Airtel SIM and then downloaded 12 SEO videos and the author is MD Faruk Khan.
This time I'm staying in my village where internet speed is poor. But at midnight I got better speed.
I work all night to learn SEO.
But I've not enough budget to create a new website.
This time 'Piyash' vai suggested to learn WordPress because it is easy and customizable.
I'm starting tuition and saving money to build my 1st website.
Apart from that, I was admitted to Tejgaon National University Department of Biochemistry and Molecular Biology.
A month later I bought a new domain and hosting and set up the website.
And my initial goal is to get 100 visitors per day.
When I reach that goal I'm starting offering my service. And my 1st clines Anne so much happy with it.
After that, I took mentorship from Nasir Uddin Shamim and Abul Kashem. And they help me a lot. They are the best mentors I've ever seen.
Especially Abul Khashem vai fully change my career. I'm so much grateful to him.
Now today I know what is SEO and how it works.
Last words: SEO change my career. Today I can do everything that I want with the blessing of Allah.
Want to work with me?
I'm ready to share my 3 years experice. Are you ready?